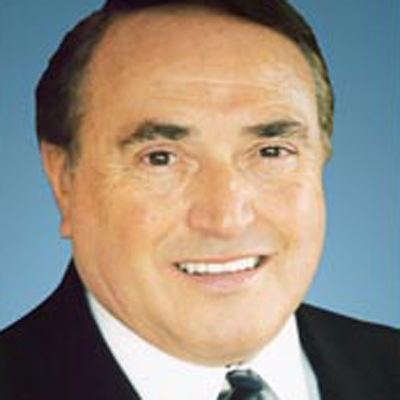 "Did you know that from the beginning of time the whole purpose of God was to reproduce Himself?...And when we stand up here, brother, you're not looking at Morris Cerullo; you're looking at God. You're looking at Jesus"
(Morris Cerullo, "The End Time Manifestation of the Sons of God," Morris Cerullo World Evangelism tape 1).



"You represent all that God is and all that God has...Jesus was the visible expression of God. Jesus was the Son of the Living God. Now, who are you? Sons of God…everyone say it. What is working inside of us is the manifestation. When you look at me, you are looking at Jesus…To see Jesus was to see God. To see me is to see Jesus. Jesus knew who He was. Don't you think it is about time we know who we are?"
("Joel's Army," Jewel van der Merwe, Discernment Ministries)



Morris Cerullo claims he was led out of a Jewish orphanage by two angelic beings; transported to heaven for a face-to-face meeting with God; and told he would be capable of revealing the future.
(Cerullo, The Miracle Book, ix; and 7 Point Outreach -- World Evangelism and You (pamphlet), 4.; Cerullo, The Miracle Book, xi.; "God's Faithful, Anointed Servant, Morris Cerullo.")
Claiming that God was directly speaking through him, Morris Cerullo blasphemously proclaimed
"Would you surrender your pocketbooks unto Me, saith God, and let me be the Lord of your pocketbooks....Yea, so be thou obedient unto my voice."
(Morris Cerullo, "A Word from God at the Deeper Life World Conference," Deeper Life, March 1982, 15.)





Morris Cerullo offers the following monstrosity

"God's Victorious Army Financial Breakthrough Spiritual Warfare Bible. This Bible is the definitive word on finances, with special icons designed to lead you throughout God's Word, teaching you about Biblical finances. This beautiful, genuine bonded-leather Bible has more than 2,000 pages, chock full of financial breakthrough principles and spiritual commentaries honed from Morris Cerullo's fifty years of experience serving the Savior ... THIS INCREDIBLE BIBLE CAN BE YOURS FOR A LOVE GIFT OF ONLY $89 OR MORE."

"... When a person comes forward and testifies that they are healed, we give that testimony. You can call it a claim. We don't claim it but we testify to that fact ..."